That is interesting. I'm a bit further ahead with modifying the printer than you are. Here is a list of things I changed. This list won't be a complete list because that is impossible to remember!
Mechanics
- Replaced igus bearings with ball bearings at the top
- Replaced all aluminium rods. Not really necessary on all rods. Absolutely mandatory on all rods that have linear ball bearing on them!
- Replaced all belts. The pulleys are GDT2? pulleys and belts are MMX? I don't remember the names but this means that the pitch of the belts is different than the pitch of the pulleys.
- I also printed with the PVA nozzle. This nozzle has no cooling and will therefore ruin the PTFE tubes and get stuck. I replaced it with a E3D nozzle
- Most of the extruders have bend axles and completely suck. I stuck one of the extrudes on top of the print head. This was a big improvement over the 1m long PTFE tube.
- Replaced the glass print bed. It was severely bend.
- Modified the Z axis motor. Removed the internal spring washer and replaced it with a solid washer.
Electrics
- I'm using the original board. I retraced every track on the circuit board to the micro controller. What does that look like? Enjoy
Picture
- I upgraded the original board to accommodate a SD card reader. I also tried to stabilise the USB connection. I did get it a bit more stable but still not good enough to print with it.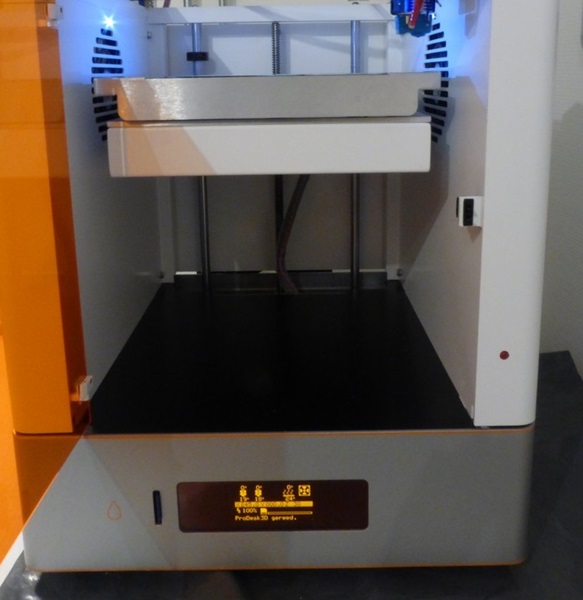 - I'm also retraced the original screen, so that one is also working
- Rerouted all the power of the heaters around the circuit board. The circuit board has a diode at the main power entrance which gets insanely hot.
- Added an emergency stop button
- I'm still using the original power supply
- Upgraded the printbed with a 500W silicon heater.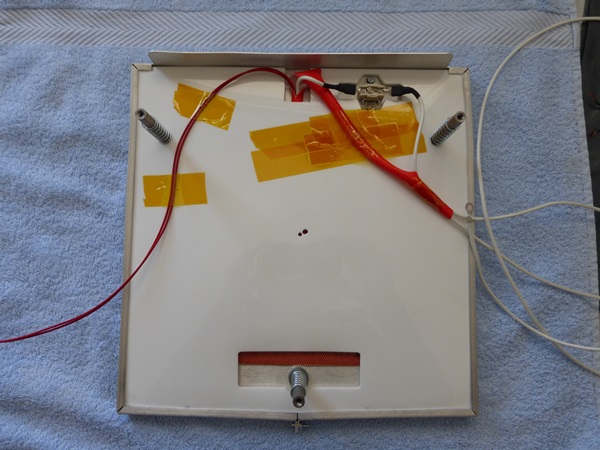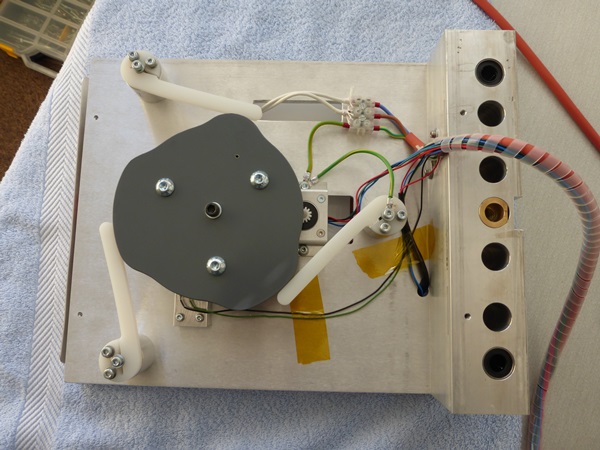 Firmware
- I'm using Marlin. I have the bed working and even have the original screen working.
Things to do
I also tried to relocate the motors but this was to difficult to do. You have to modify a lot to get this to work. I'm thinking about buying more accurate stepper motors. But I want confirm this issue first.