Hey Guys,
i tried a lot with Arduino and ordered some parts:
Nema 17 Stepper Motors:
https://www.aliexpress.com/item/5PCS-Be ... 4c4ddg6UX6
TMC2130 Stepper Driver:
https://www.aliexpress.com/item/5PCS-TM ... 4c4ddg6UX6
NodeMCU:
https://www.banggood.com/NodeMcu-Lua-WI ... 43201411G0
I want to controll the Nema 17 Stepper Motors with the TMC2130 and will Control it with a NodeMCU Wifi App. That was the plan!
What is my problem?
I can't control the drivers to rotate my Stepper Motors. I just want to rotate the stepper.
What i allready did?
I wired the driver to the Digital pins.
Used the
Arduino Library (teemuatlut/TMC2130Stepper)
and tried the Simple example. I thought it works but just in first directin and than it stops and just make beep sounds.
I tried to Connect, but could someone help me to wire it correctly?
Here my approach... I left out the cables that were not totaly save for me...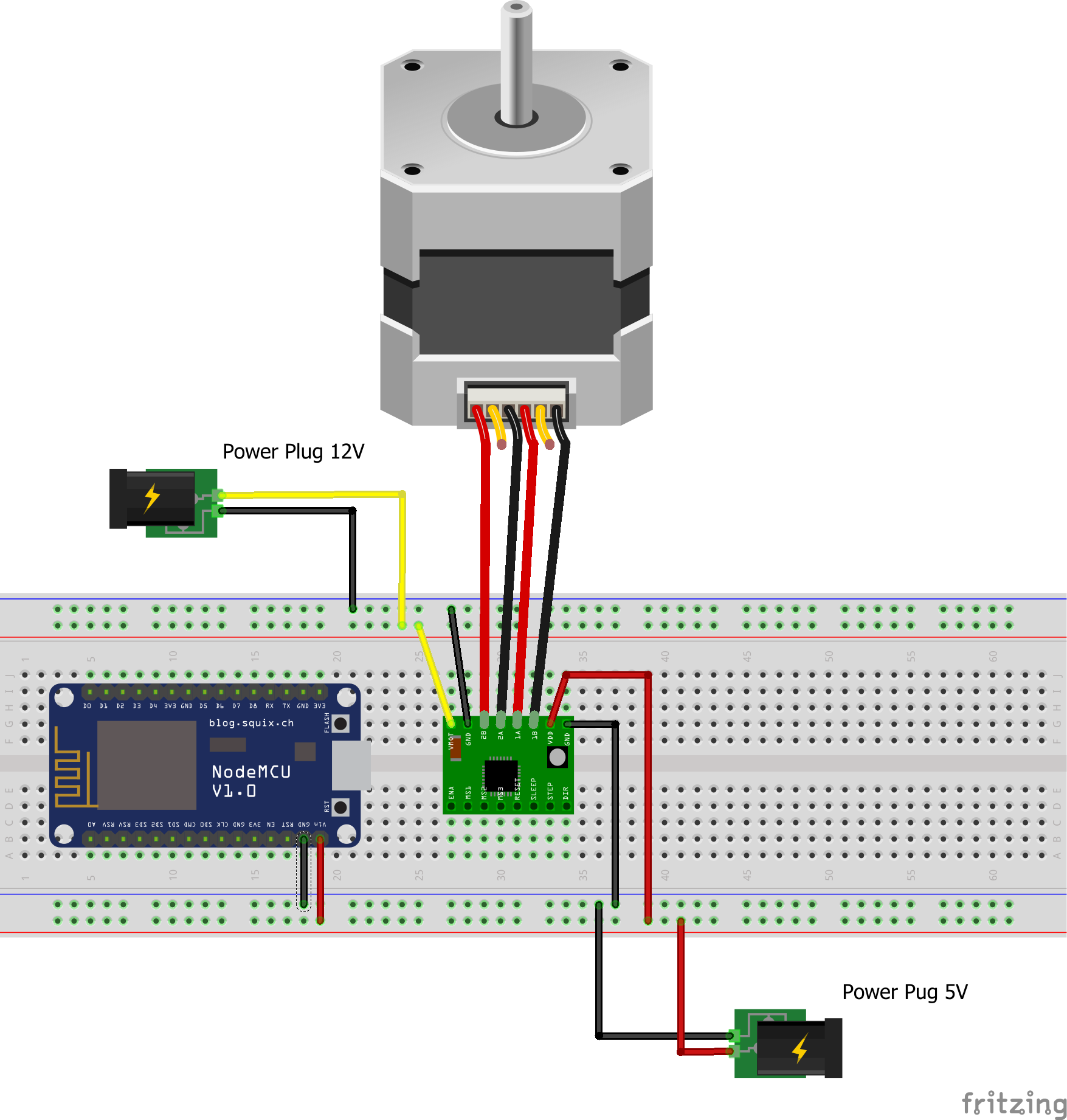 I would be so grateful if someone could help me! I have dealt with this problem for several hours and couldnt find the right way.
Here are some Helpful resources: