Connect with your social network account
Posts: 3
Joined: Sun May 27, 2018 8:14 am
Hello 3D printing community:
I have been contemplating to develop my own mosquito trap similar to (30 x 35 cm, 2kg):
.
However, now I am convinced it has to be done Open Source, so anybody can make one! Here some idea on the design:
A simple computer cooling fan (120 x 120 x 25mm, 3,6 W, 100VAC - 230 VAC, 12 VDC) is mounted inside the mosquito trap (preferably horizontal for longer life of fan but not sure it is possible depending on the review of CFD). This fan sucks in air and ultimately the mosquitoes coming too close to the "black hole" into a net where they can no longer escape. This fan also pushes out pheromone: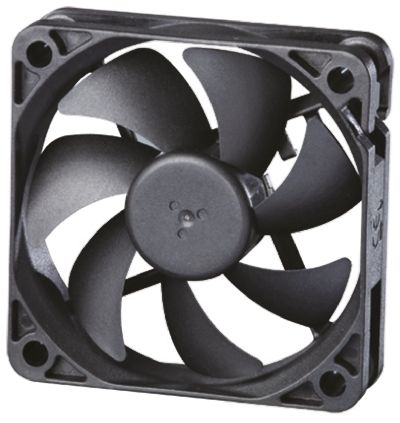 The functional aspect is shown here in these pictures (CO2 needed in some areas only):
A video is shown here:[youtube]
https://www.youtube.com/watch?v=ih7eR56jOJs
[/youtube]
Here some other videos with different designs:
Mikael Arhelger
---
In AZ they place a small block of dry ice to act as human breath and the inlet is always a dark color. The county does this for mosquito abatement. One thing I have been told is the larger outside traps that use CO2 from propane can actually increase the number of mosquitos due to the range of the trap.
---
Posts: 85
Joined: Mon May 22, 2017 2:33 pm
Will UV LED help attract more mosquito?
So this trap is not recommend for indoor right?
---
Normally mosquitos don't give a f*ck about light / they only check if a C02 source is in the area they are.
They can sense for CO2 in a range about 50m.
---
Posts: 3
Joined: Sun May 27, 2018 8:14 am
Progress
STL files available soon
Attachments

Trap front view.png (58.38 KiB) Viewed 468 times
Last edited by
mikaelarhelger
on Tue Sep 04, 2018 6:09 am, edited 2 times in total.
---
Posts: 3
Joined: Sun May 27, 2018 8:14 am
Progress
STL files available soon
Attachments

Trap front view 2.png (58.51 KiB) Viewed 468 times
---
Who is online
Users browsing this forum: No registered users and 1 guest